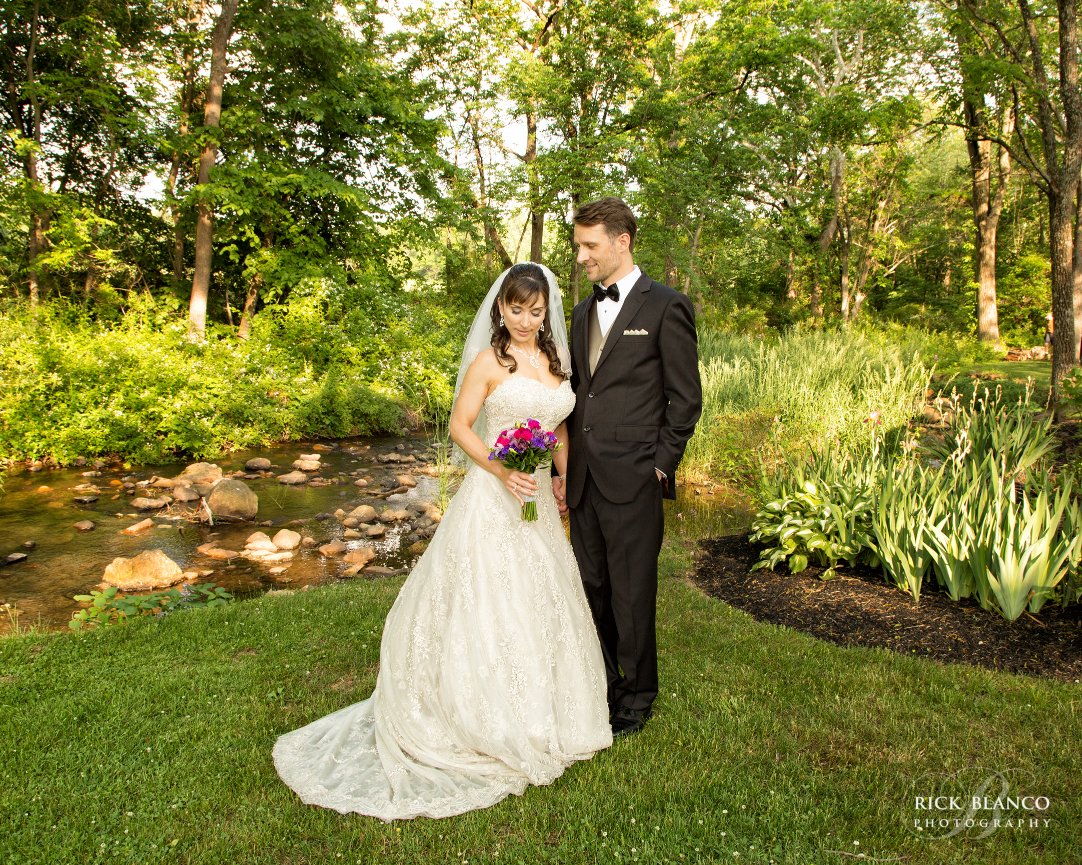 What a great day we had at Bally Spring Inn! The Inn is located in the Lehigh Valley and is a beautiful location for wedding ceremonies and receptions.  The Bally Spring Inn is a unique venue with a beautiful rustic setting.  They have guest rooms, outdoor locations for the ceremony,  ballroom and an airport on the breathtaking proprty located in Berks County Pennsylvania, near the Mongomery County border.  The couple got ready at the Inn, with the bride preparing in the bridal suite and the groom in a guest room.  

    They decided to not see each other until Rachael was walking down the aisle. The emotion we captured in David's face, was truly priceless!  The ceremony was by the gazebo and stream with amazing views.  
    The band Big Ric Rising sounded great, kept the crowd dancing and were enjoyed by all.  After the reception, the couple was joined by guests staying at the Inn for a bonfire by the stream.  
    We wish Rachael and David many wonderful years together!